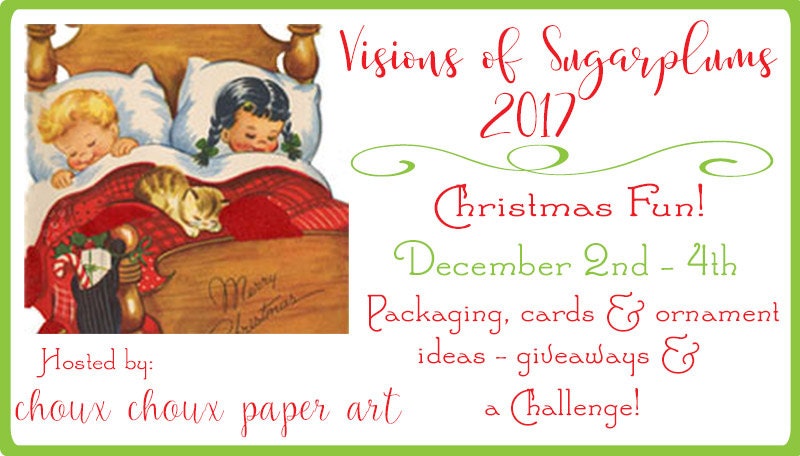 Hello and welcome to
Visions of Sugarplums! Thank you to my sweet friend Lori for inviting me again this year! Are you ready for lots of prizes and inspiration?!!!
I create a set of tin box and star ornament well is actually a cookie cutter I just paint it and decorate with paper, rub ons, lace, pom pom trim, ribbon etc... love these Santa images they are from the collage:
Christmas Tickets
The prize for the challenge is a $20.00 gift certificate to Mama Elephant.
The challenge will start Dec 2nd and run through Dec 16th.
Post your projects to
the challenge! Even the ones you do after Visions of Sugarplums.
1. Start by leaving a comment here that you would like to win.
2. Visit all the other blog's and leave comments.
3. Lori will pick up your name from here, check all the other blogs and put your name in the "hat" as many times as you leave comments. Example: Leave 14 comments = your name 14 times in the "hat".

More projects and prizes tomorrow!!!!!